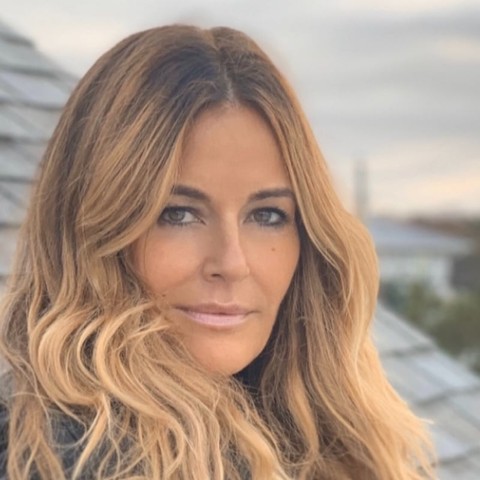 Kelly Killoren Bensimon is an American lifestyle icon. She's a noted author, model, actress, influential Editor of Elle Accessories, spokesperson and philanthropist—though we know her best as a real estate expert and top producing Douglas Elliman agent.
She's also an avid equestrian and a wellness advocate. We caught up with Kelly at the close of this year's Hampton Classic to talk about how her involvement in the equestrian sport has influenced her career in real estate and helped her to develop an expertise in Hamptons horse farms.
Elliman Insider: What is a lesson you've learned while riding that has helped you personally? 
The best lesson I've learned riding is KISS—standing for "keep it simple stupid."  In riding and in life, we tend to over think things. In riding it's about track and pace, so if you have the right track, and you have the right pace, you will jump the perfect distance. It's a great metaphor for life. I am patient in life, not always with horses.
EIliman Insider: You're known for representing some of the best equestrian homes on the market. Tell us about how your background in riding has helped you build that reputation.
For the many years I have been riding, I've been for fortunate to show, and/or ride at farms considered the best of the best in The Hamptons. I have walked these farms and I have ridden and shown my horses on those properties. It's important to understand what the client is looking for and to know this landscape. If I ever don't know the answer myself, I have a huge resource of fellow equestrians in my direct network to consult.
EIliman Insider: What is a detail about your discipline that the lay person would never know?
Efficacy. I think most people don't know how efficient and precise I am. The biggest testament to my efficacy is the fact that I wrote my book In the Spirit of The Hamptons before Google. Yes, I actually had to fact-check all of my anecdotes at the East Hampton library! My experience writing that book was similar to writing a dissertation.
ElIiman Insider: What is your favorite equestrian event of the year and why? 
I love The Hampton Classic local day, where everyone who rides in the Hamptons competes against each other. It's so much fun and a joy to all watch each other ride. The riding world is a very small community that is very supportive of each other.
EIliman Insider: What are the top three things to consider when looking to buy a horse property?
Barn, property, and location. If the buyer plans to rent out stalls, then location is number one. If they want to ride in a winter indoor, then the location for renting stalls is above all else. If they want private property, and just their horses and to resale the farm – well that's another thing. It all comes down to preferences.